Read How Survey Panel Works and How to Get Paid Surveys for Cash?
Doing Paid Surveys for Cash from home was one of the easiest ways to earn money online. But many people won't succeed in surveys because they don't know how the survey panel works?
Why do most people fail in surveys?
Because they just register a free account with survey companies and complete their profile surveys without being genuine.
People who fill out these profile surveys by giving fake answers won't receive survey invitations via email.
This is one of the common complaints from most of my blog audiences because they don't find time to LEARN ABOUT THE SYSTEM, I mean how do survey sites work?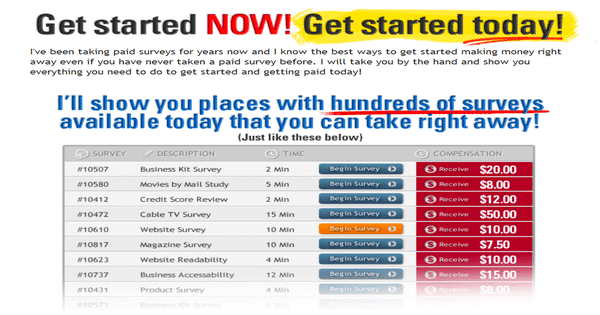 AD
⇒ Online data entry jobs available — Zero Investment, ⇒ Earn Rs 300 to Rs 500 per task, ⇒ https://goo.gl/RcAYw4
⇒ Form Filling Copy Pasting Work — Free registration, ⇒ Earn upto Rs 20000 per month, ⇒ https://goo.gl/RcAYw4

In general, you can earn money by posting your opinions, reviewing a product or service, and answering questions, etc.

After completion, the survey panel pays you a minimum of 0.5USD to a maximum of 5USD and it varies depending on the Geographic location and the country of participation.

Here in this article, spend your time to read How Survey Panel Works? and how to get more paid surveys for cash.

Follow the tips and ideas to earn money online with paid surveys?
Why Online Surveys?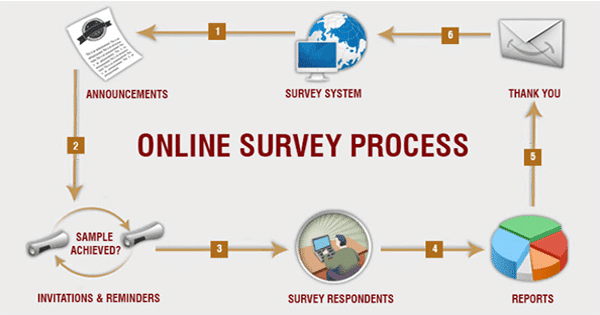 Many multinational companies around the world were constantly engaged in improving their products or services for their market survival.
Hence these companies frequently conduct online surveys to get feedback from their customers and other people.
These MNC Companies are ready to spend billions of dollars on this research purpose.
But at the same time, they are not ready or have no time to take all these responsibilities including meeting people, asking questions, getting feedback, and reporting.
This leads to the start of survey panels whose main work is to conduct online surveys on behalf of those multinational companies.
They acquire, organize, arrange and conduct surveys and submit the report to the clients who were referred to as multinational companies.
Conducting surveys is a big process that involves technical skills and also needs a large group of people from different categories to attend the surveys.
The survey panel already has a large database of members of different categories from different parts of the world who are ready to attend the surveys.
These members are ready to post their opinions and reviews and in turn, they will be compensated with either cash or gift vouchers.
Multinational companies will pay huge money to these survey panels and in turn survey panels will take some part of that money for their administrative purpose and technical purpose.
Then the rest will be distributed among the members who attend these online paid surveys for cash.

How the Survey Panel Works?
A survey panel is a company that conducts research on something for a client and rewards its participants with cash or gift vouchers.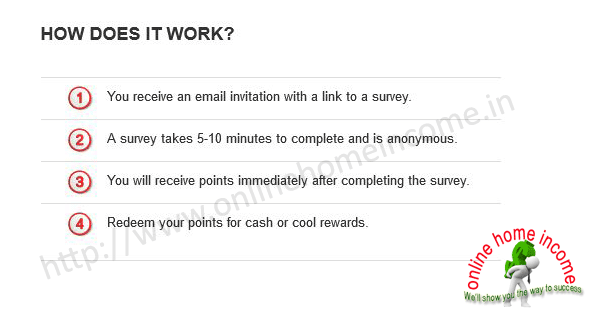 The company will pay the said amount to this survey panel to meet the expenses in conducting the surveys and offering rewards.
Conducting surveys involves a lot of technical work, and those multinational companies have no time for all these activities.
Hence they approach these survey panels to conduct surveys on their behalf.
After getting a survey offer from these multinational companies, the survey panel will run a sequence of technical workouts to find eligible members to attend the survey.
The company that offers surveys does not provide all these technical supports as they just want results.
Survey panels after getting the survey offer first complete the technical part which includes organizing survey questions in sequence.
Then they start the filtering process to filter irrelevant people and finally send an email invitation to attend the survey for the eligible members.
Once you got the invitation, attend the survey and answer the questions asked. Once you completed the survey, you will be paid the promised amount into your account.
A little example: A survey panel charges $1250 from a client for conducting a research on behalf of them among 1000members.

The survey panel will pay $1 for the 1000 members who attended the survey and remaining part of $250 will be taken towards fee for technical work and administration charges.
How to Get Paid Surveys for Cash?
If you want to make money online from these online survey jobs, all you have to do is to register a free account with them.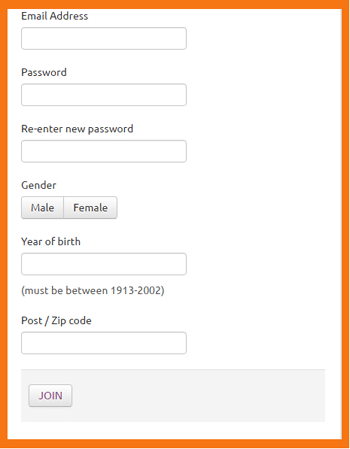 1.) During registration, enter your real name and correct Email address, and all other details because many multinational companies spending billions of dollars on research.
2.) They need real people's feedback and opinions about their product or services and hence they require you to provide real details to attend their surveys.
3.) After filling the registration form, you need to verify your Email address by clicking on the confirmation link attached with the mail.
4.) After clicking confirmation links, log in to your profile dashboard and complete all profile surveys related to your Personal, professional, academics, travel, medical, entertainment, hobbies, etc.
Why this is because this will help the survey panel to send you relevant surveys?
If you are an IT technician then you will receive surveys related to the IT field and not any other manufacturing field or production field.
Your profile should be 100% completed and remember to review and update your profile surveys frequently as this will help you to get more surveys.
DO not expect paid surveys for cash from Day 1 because the survey panel may take some time to analyze your profile before sending you the invitation.
Add their email address to your contact list to not miss their email in the spam folder.
How to Earn Money from Surveys?
On the next day or maybe a few days later you will receive an email invitation asking you to attend the survey if your profile is eligible.
An invitation email consists of the details of rewards that will be offered at the end of the survey.
If you feel ok with the reward, just click on the link "Start the survey" for the next process.
You will be taken to a new page where you will be tested by asking screening questions.
If you successfully passed the screening test then you will be taken to the actual part of the survey.
Answer all the questions patiently and truthfully. Remember all your activities including answering a question and previously answered questions will be registered in their server log and monitored.
If found any mismatch you will be banned.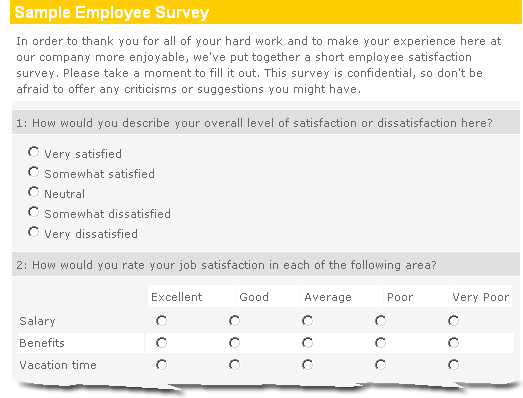 So to avoid being banned, read the question carefully and properly answer the question. Do not answer randomly and answer in a very shorter period of time.
To prevent bots, a survey engine somewhere in the middle of the question will ask you to select an answer like, "select red on the answers", "select option 3", "Tick all the boxes except 5".
If you were not aware of these questions you will be screened out immediately from the survey.
On successful completion of the survey, your reward will be credited to your account immediately or in some cases, it may take pre-defined time if the same was mentioned in your email invitation.
How much Could I Make with Surveys?
A nice question, many people want to know the exact answer. And the answer is, the more your profile looks genuine more you will get surveys.
If you frequently failed screening questions the possible chances of getting more surveys are low.
Usually, a survey will take around 5 – 20 minutes to complete with a cash reward of $0.5 to $5 and this may be based on many factors such as geographical location, age group, target people like only students, only job goers, only housewives, etc.
Join more survey sites to earn more because the number of surveys from one survey panel is limited. So, join the list of paid surveys in India as many sites as possible to earn more.
How will I be paid?
All your rewards will be paid via PayPal or cheque.
Sometimes you may receive Gift vouchers or coupons on which you can redeem for online purchases.
One thing for sure is that payments are genuine if you join the genuine panel.
Do not expect a huge income from paid surveys for cash, because you will be invited to attend the survey only on demand.
You cannot withdraw your earnings immediately because survey panels have set a minimum payout threshold and you will be paid once you reach the same.
List of Best Paid Survey (Sites) for Cash:
Site #1 — Worthy-Shout
Founded by Sridhar Mani from India in 2013 was one of the best-reputed marketing research companies in South India with services across the world.
Having more than 1 Million member database and still consistently growing with the view to provide Legitimate work from home online free paid survey jobs to all people.
Register them free and make a great move today to create a residual income from survey jobs.
Panel Country: INDIA, SRILANKA, USA, PAKISTAN, SPAIN, SINGAPORE, CANADA, UK, SOUTH-AFRICA
Payment: Cash Rewards (or) Gift Vouchers
Site #2 — Clixsense (Now Ysense)
Of course, no words to say about this Queen of PTC have embedded with them providing more earning opportunities to their members.
Apart from viewing PTC Ads, as a Clixsense member, you can earn from attending surveys online.
It is one of the best survey sites which accept members worldwide. They will pay you to reach money for every successful completion of surveys.
Once you reached a minimum of $6 you can request your payout through Payza.
Panel Country: USA, UK, CANADA, INDIA, IRELAND, AUSTRALIA
Pay per Survey: Up to $10
Payment: Cash Rewards (or) Gift Vouchers
Site #3 — Paid Polls and Surveys
A division from Worthy Shout market research especially targeting Indian customers launched in 2016.
Running successfully by providing timely payments to their members since startup.
Free to register, open to all Indians to earn some extra money during their spare time.
Panel Country: INDIA
Pay per Survey: Up to $10
Payment: Cash Rewards (or) Gift Vouchers
Site #4 — Swagbucks
Definitely the oldest and legitimate paid online survey jobs provider worldwide.
You will get paid for many doing actions such as completing surveys, answering daily polls, and trying products.
You will earn as Swagbucks and you can either convert it into PayPal cash or Flipkart, Amazon, Freecharge Gift vouchers.
I am making my mobile recharge through Free-charge by earnings from Swagbucks. Read this article that explains how to make fast money with Swagbucks.
Panel Country: USA, UK, CANADA, INDIA, IRELAND, AUSTRALIA
Payment: Cash Rewards (or) Gift Vouchers
Site #5 — Banking Consumer Surveys
Banking Consumer Surveys (BCS): Another brand portal from Worthy Shout Inc., particularly dedicated to the people in the area of Finances and MaManagementector.
All people in every sector were important in their views and have given rise to this new portal.
Complete your free registration in five steps: Complete registration form, confirm your email, answer profile surveys, check email for survey invitation, attend and complete to get paid.
Panel Country: INDIA
Payment: Cash Rewards (or) Gift Vouchers
Join Banking Consumer Surveys!
Conclusion:
Taking surveys is a great source of income but your profile should be eligible to get more invitations.
The only problem is that many people answer every question randomly and sometimes irrelevant answers will be given.
Some people even create multiple accounts from one survey site to get more paid surveys for cash.
But in practicality easily you will get caught and the survey panel will close all your accounts.
Hence, learn how survey panels actually work and modify your activity to get more surveys in the future.
Good Luck, All the Best.